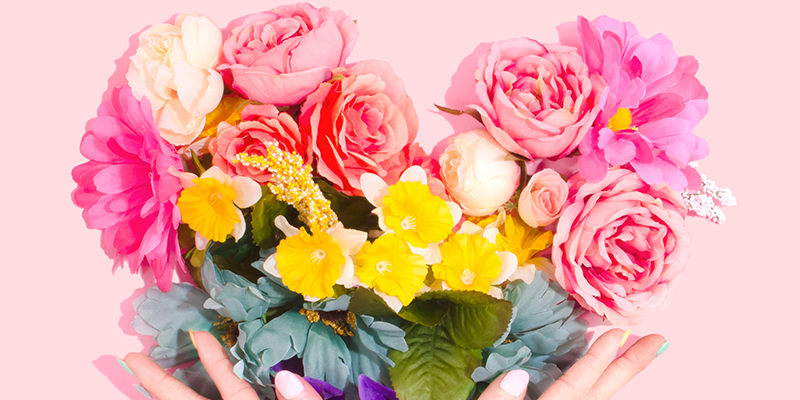 8 Best Movies to Watch If You Love Flowers
Colourful flowers can be such a feast for the eyes; it's no wonder beautiful blooms have been the supporting star of many a hit movie. If only scent could be caught on camera too!
To celebrate the timeless cinematic appeal of roses, daffodils, orchids and more, we've pulled together some of our favourite films with iconic floral scenes. Grab some popcorn, snuggle into your sofa and enjoy…
The Secret Garden 
Frances Hodgson Burnett's classic children's story has recently been re-adapted for the big screen, but our hearts lie with the 1993 version featuring Dame Maggie Smith as the mean-spirited housekeeper, Mrs Medlock. The entire movie is an ode to the healing power of nature, friendship and hope; the scenes showing the titular garden bursting into life in spring are sure to bring a tear to the driest of eyes.
Calendar Girls
Based on a true story, this 2003 box office smash follows fifty-something best friends Chris (Helen Mirren) and Annie (Julie Walters) who, after Annie loses her husband John to leukaemia, rally their Women's Institute chums and pose nude for an 'alternative calendar' to raise money for the local hospital. The sunflower became the group's emblem after John grew them in the hope he would live to see them bloom.
In one moving scene, Chris says: "I don't think there's anything on this planet that more trumpets life than the sunflower. Wherever light is, no matter how weak, these flowers will find it. That's such an admirable thing – and such a lesson in life."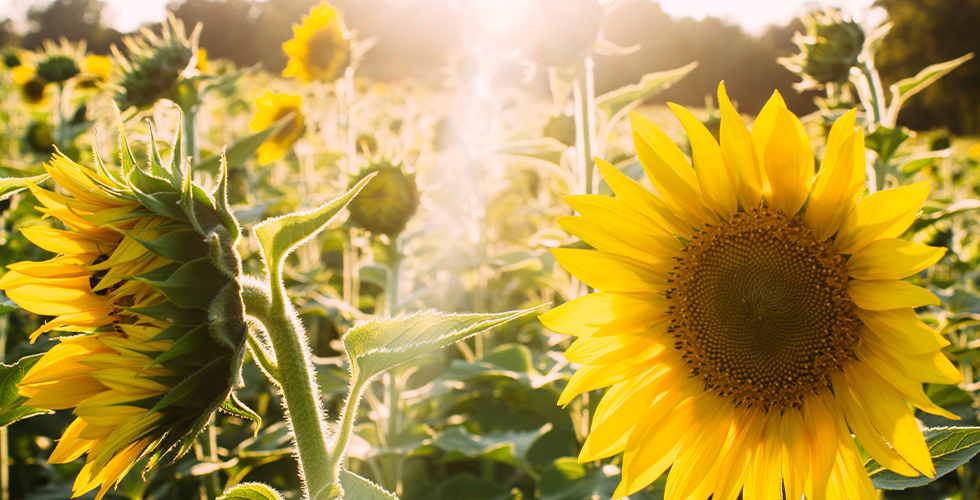 American Beauty
Even if you've never watched this 1999 Oscar winner, you'll know the scene in question: that of Mena Suvari lying nude on a bed of red rose petals. Named after one of the bestselling rose varieties in the States, the title alludes to Suvari's character, Angela. Suburban family man Lester (Kevin Spacey) becomes infatuated with Angela, his teenage daughter's best friend, during a mid-life period of depression. The rose comes to symbolise the delusion and emptiness of superficial beauty, which quickly fades.
Alice in Wonderland
The magical talking flowers in the animated 1951 adaptation of Lewis Carroll's story are suitably surreal, especially when they all start singing a song! Cartoon pansies, tulips, roses, irises, sunflowers, daffodils, sweetpeas, calla lilies, morning glories, lilacs, chrysanthemums and daisies (phew!) all feature, but in the 2010 live action version, it's only the roses who have creepy human faces.
Then, of course, there's the Queen of Hearts, who demands that only red roses be grown in her garden, leading her terrified gardners to try and paint over the white roses they have planted by mistake. For a similarly imaginative take on roses, try our rainbow roses!
Tulip Fever
In 17th century Holland, an orphaned girl is forced to marry a rich merchant. When he commissions an impoverished young artist to paint her portrait, the pair begin a passionate affair. In a desperate bid to earn financial – and romantic – freedom, the lovers enter the lucrative yet risky Dutch tulip market at the height of 'tulip mania', when some single bulbs sold for ten times the annual income of a skilled craftsman!
Christoph Waltz, Alicia Vikander and Judi Dench are among the stellar cast of this 2017 flop. Though panned by critics as dull and unbelievable, the tulips and period costumes certainly look good!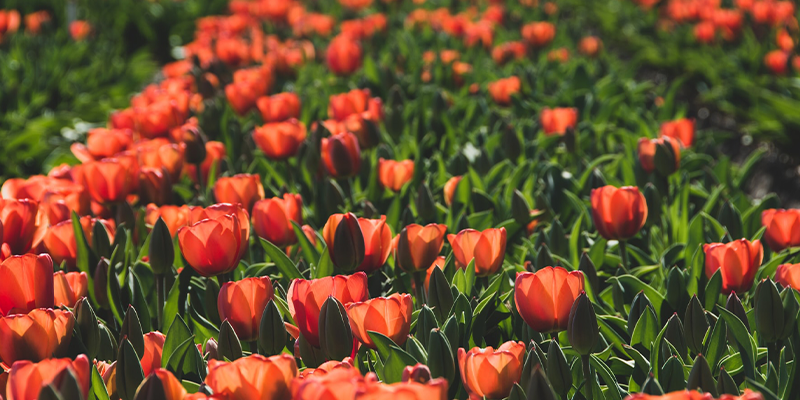 Big Fish
Flower lovers will be in raptures at the iconic scene in Big Fish that sees the hopelessly romantic Edward Bloom (Ewan McGregor) plant a field of 10,000 daffodils outside his crush's window to demonstrate his love for her. Best of all, those sunshine yellow beauties are all real! This acclaimed 2003 fantasy drama follows Bloom's exasperated son as he tries to separate the fact from the fiction in his dying father's colourful life. Tissues at the ready, folks…
Beauty and the Beast 
Everybody knows and loves this 1991 Disney classic about an arrogant prince who is turned into a hideous beast by a witch after he unkindly refuses her shelter in exchange for a red rose. She casts a spell on the rose, which we repeatedly see sparkling yet slowly wilting in a forbidden wing of the castle. The beast must find meaningful requited love before the last petal drops, else he will remain a monster forever. Can he win over the beautiful, free-spirited Belle in time? For a fairytale gift, look to our preserved forever rose that lasts for up to a year!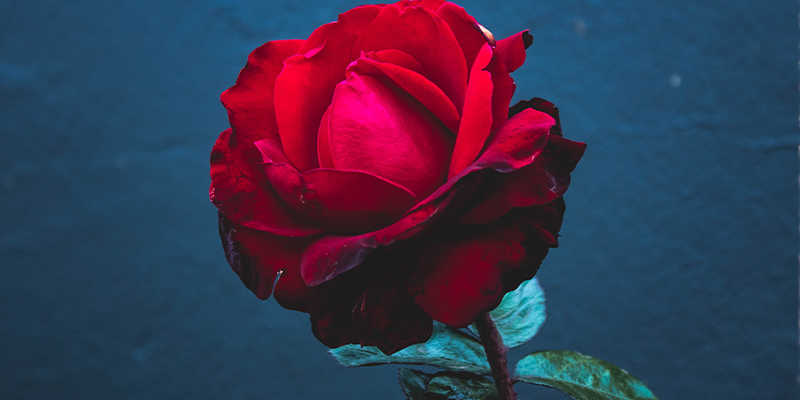 The Great Gatsby
The flowers in Baz Luhrmann's flamboyant 2013 adaptation of this F Scott Fitzgerald classic are truly magnificent – no wonder it won Oscars for design! The most extravagant floral scene of all sees Gatsby fill a room with orchids ahead of his long-awaited reunion with romantic interest, Daisy. The lavish display, intended to impress his lost love, was inspired by the avant garde Constance Spry, the most famous London florist of the 1930s. Gatsby's gardens are quite something too! Swoon…