Sunflowers for Leos and Orchids for Scorpios: What Flower Matches Your Star Sign?
Struggling to choose flowers for a much-loved friend or family member? Don't panic, it's written in the stars!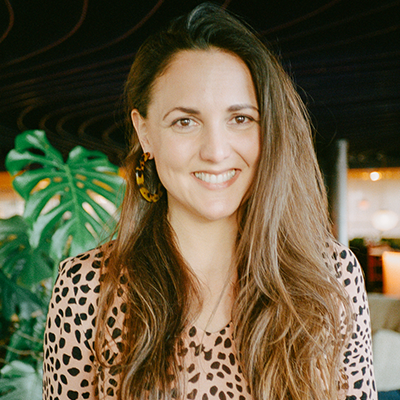 To boost your shopping confidence, we asked sought-after astrologist Francesca Oddie to match the personality of each zodiac sign with a beautiful bloom or two.
Follow her expert advice and your lucky recipient will be amazed at how well you've nailed their taste!
Find their birthday in our stellar list below, then leave the rest to us…
Aries
21 March to 19 April
What the stars say: "Mars rules strong, adventurous Aries, so pick daring red flowers with 'sharp' pointed edges."

What we recommend: Pick our show-stopping Bright Rose & Alstroemeria Bouquet. Even the fiercest Aries will approve!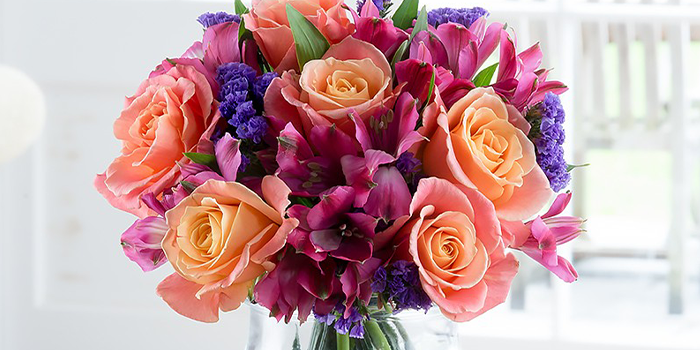 Taurus
20 April to 20 May

What the stars say: "Every Taurus is a sucker for a classic red rose. Beautifully scented and synonymous with romance, there's no better choice for a sign ruled by Venus, the planet of love."

What we recommend: Leave them swooning with our bestselling 12 Red Roses that pop straight through the letterbox.

Gemini
21 May to 20 June

What the stars say: "Geminis like to do things differently, so opt for bold yellow flowers like daffodils. Blooms beloved by bees will also go down well as Gemini's ruler, Mercury, also reigns over insects!"

What we recommend: Some sunny germini for a Gemini? Our cheerful Loxton Bouquet is a no brainer!

Cancer
21 June to 22 July

What the stars say: "The Moon rules Cancer, so choose flowers with celestial white petals, or species that only bloom at night. Try evening primrose or moonflower."

What we recommend: The angelic white roses in our Sky Bouquet, sprinkled with veronica, eryngium and eucalyptus, are sure to appeal to your soul-searching Cancer.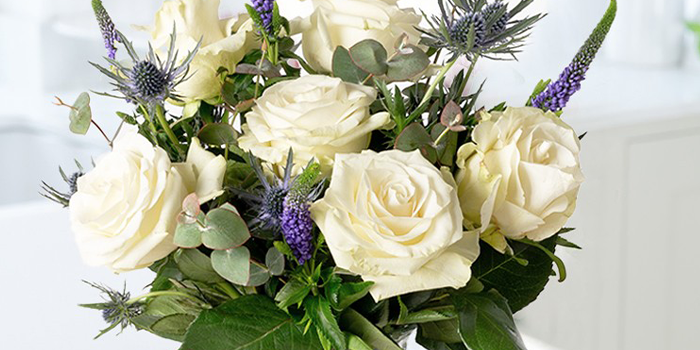 Leo
23 July to 22 August

What the stars say: "Think big, bright, bold blooms that scream summer. Leo is ruled by the Sun, so sunflowers or marigolds are hard to beat. Failing that, anything colourful!"

What we recommend: Our sizzling pink and orange Rose & Ranunculus Bouquet certainly brings the zing!

Virgo
23 August to 22 September

What the stars say: "Virgos often have anxious tendencies, so bouquets featuring soothing lavender make a thoughtful choice. Opt for small, delicate flowers with nutritious or herbal value."

What we recommend: Our Velvet Violet Bouquet features vintagey lilac roses, white lisianthus and scented lavender. It's any Virgo's dream!

Libra
23 September to 22 October

What the stars say: "Venus reigns over Libra as well as Taurus, but Libras are softer, sweeter and less sensual than their amorous spring-time counterparts. Choose a pretty pink rose or a blousy hydrangea. If it's fragrant and timelessly beautiful, they'll love it."

What we recommend: Our Rose, Tulip & Hyacinth Bouquet ticks all Libra's boxes, as does our joyful Spring Pinks. 

Scorpio
23 October to 21 November

What the stars say: "Striking, long-lasting orchids are a fabulous fit for the edgy and loyal Scorpio. This is a passionate sign, so flowers that show off their stamens make a clever choice too. Oriental lilies will wow your Scorpio pal."

What we recommend: Our sculptural Galaxy Dendrobium Orchids and party pink Stargazer Lilies are suitably out of this world!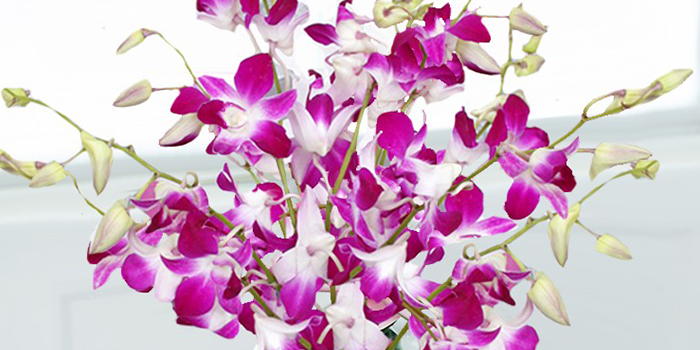 Sagittarius
22 November to 21 December

What the stars say: "Sagittarius is the sign of travel, so choose an exotic flower that's brimming with X factor. Consider jasmine or orchids. Something larger than life!"

What we recommend: Treat your holiday deprived Sagittarius friend to our Tropical Trio Bundle of houseplants, or wow them with a Florida Sun Orchid.

Capricorn
22 December to 19 January

What the stars say: "Classy, minimalist Capricorns don't like jazzy flowers, so plump for a neutral bouquet in elegant whites and greens. No yellow and pink here!"

What we recommend: Keep things simple yet stunning with our Casablanca Lily Bouquet or let them enjoy a spot of flower arranging with the letterbox Pina Colada.

Aquarius
20 January to 18 February

What the stars say: "Once again, orchids will impress Aquarius, as they like unusual blooms that stand out from the crowd. Bright colours, especially blue, will get the thumbs up too."

What we recommend: Send your favourite Aquarius a Pink Phalaenopsis Orchid or appeal to their wild side with a bunch of Rainbow Roses. There's an even wilder all blue variety too!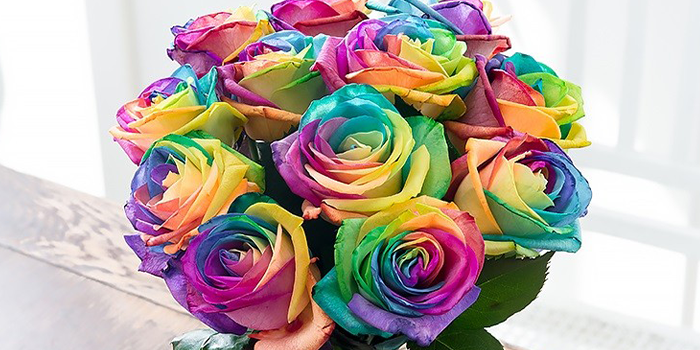 Pisces
19 February to 20 March

What the stars say: "Kind and gentle Pisces has a penchant for pastels and herbs. Look for bouquets with a wild, naturalistic edge to their style. Daisies are a favourite."

What we recommend: Plump for our ever-popular pick-me-up, the Daisy Daisy bouquet, or leave them in raptures at our pink, lilac and white letterbox Champagne Roses.

---
There's a bouquet or houseplant for everybody within our eclectic range, with prices starting from just £17.99. Spread a little floral joy and order yours today.