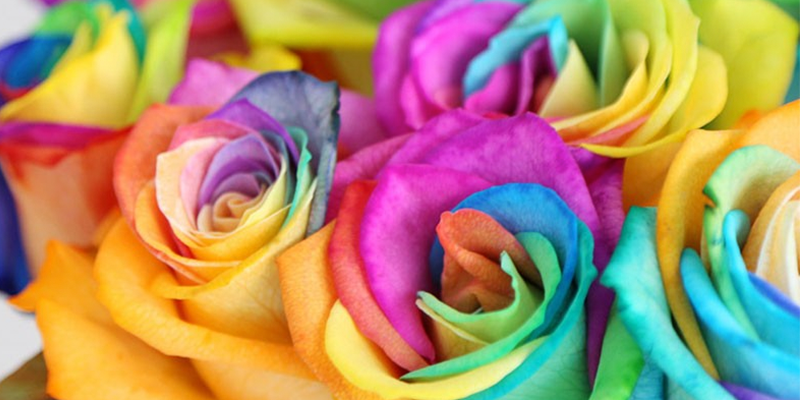 Why Rainbow Roses are the Perfect Gift
Rainbow Roses are one of our favourite flower trends and we LOVE them. They are dyed so that the petals are a beautiful blend of bright colours that create a magical rainbow effect. These flowers are one of our best-sellers and we can see why!
They are a wonderful gift and there are so many questions that surround these flowers such as how are they made? When should I send them? and who are they perfect for? So, we are going help answer some of the questions on this beautiful gift of hand-tied vibrancy.
Support the NHS with Rainbow Roses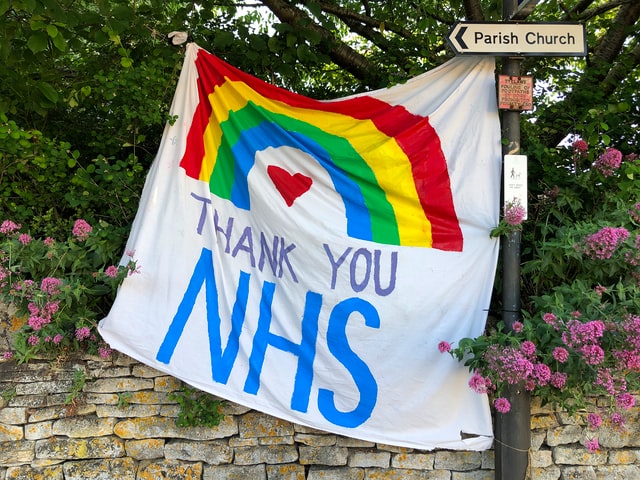 With rainbows becoming a symbol of solidarity for the NHS in these troubling times, we think a beautiful bouquet of rainbow roses is the perfect way to show your support.
With every bouquet, you can also add a small donation in aid of NHS Charities Together's COVID-19 Urgent Appeal. Every donation will help to support NHS staff, patients, and volunteers during and after the Coronavirus crisis.
Our charity appeal has now ended – thank you for all the support!
How are rainbow roses made?
Unfortunately, as much as we wish they were (because they'd make our gardens look like a magical land where fairies and pixies live), Rainbow Roses aren't naturally coloured so we have to artificially colour them by using the flower's natural processes of drawing up water through the stem.
By slicing the stem into equal parts of four and dipping each splinter into water with different food dyes the petals magically change colour making a beautiful multicoloured bloom. This process also works with other cut flowers such as hydrangeas, carnations and even orchids.
Who is the perfect recipient for rainbow roses?
Is your friend or loved one a vibrant individual with a creative personality, maybe you want to express how special they are to you or if they're into all things magical, fairy dust and unicorns then this is the bouquet for them. And yes, unicorns are real.
If someone you know is having a tough time, this is perfect! Accompanied with your personal message this is sure to cheer up your loved one.
On what occasion should I send rainbow roses?
These beautiful flowers can be sent on any occasion! They are perfect for birthdays or a fab gift to simply cheer someone up. These colourful blooms are definitely going to brighten the day! They are great for events too and have been frequently seen during Pride.
Why are Rainbow Roses the perfect gift?
Because they're amaazzinggg! So much effort is put into creating these beautiful blooms making them a wonderful gift to show someone just how much they really mean to you. Not only this, but they are something different, they stand out from the crowd and are unique. If this isn't the gift you'd want to send then we don't know what is!